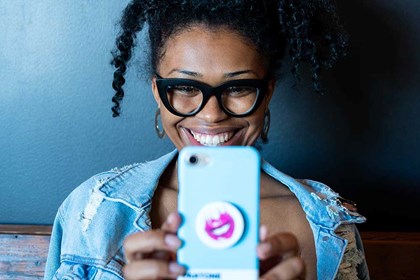 GRAND PRIZE: Elephant Point Experience
A once-in-a-lifetime, luxury safari trip
Value: R100 000
If you've been wondering what your perfect post-lockdown holiday could be, look no further. The lucky winner of the main prize draw for 2021 will win a once-in-a-lifetime, luxury safari trip for two couples worth R100 000 at the extraordinary Elephant Point Estate in the heart of the Kruger National Park.
The winner will enjoy four unforgettable nights at a private lodge and best of all, he/she will be able to invite another couple, or maybe take the family along, because you'll be staying in one of the luxury lodges on this unique safari estate.
The prize includes flights and transfers from OR Tambo to Skukuza, ground transport and a daily game drive – and the lodge will be suitably supplied with meals for the duration of your stay (alcohol is not included though, so you'll have to bring your own bubbles and beer if you feel the need!).
The Elephant Point Experience is a unique opportunity for you and your best mates to celebrate the beauty of Africa and the Kruger at its very best.
Start the Survey
2-night luxurious stay at The Leonardo
Experience how 'the other half' live in Africa's tallest building!
Value: R20 000
If you've been wondering what it would be like to be a guest at SA's most talked-about new hotel, here's your chance.
You'll be staying in a luxury apartment in a building that's 232 metres tall (55 stories!) and home to an amazing array of facilities and experiences that make sure the Leonardo lives up to the promise of its tagline: The Sky is no longer the limit.
This 2-night stay for two in a luxury apartment at The Leonardo, Africa's tallest mixed-used building, includes accommodation, breakfast, a spa treatment for two at the Leonardo Spa, and dinner for two at AURUM Restaurant.
If the winners are from outside the Gauteng region, flights to OR Tambo will be arranged.
Start the Survey
Three weekend getaways in the Pilanesberg Nature Reserve
2-nights for two at Bakubung or Kwa Maritane Bush Lodges
Value: R40 000
Three lucky winners will each get to spend 2-nights for two people sharing in the 'Jewel of the North West', the majestic Pilanesberg Nature Reserve.
Located in the heart of the National Park, on the slopes of a 2-billion-year-old volcano, Kwa Maritane Bush Lodge and Bakubung Bush Lodge are surrounded by a unique ecosystem that's home to an abundance of African wildlife, including the famous Big 5 and more than 360 species of birds
The resorts offer unparalleled comfort, in a malaria free area, less than two hours from Johannesburg. And three lucky winners will each enjoy a 2 night stay for 2 including bed, breakfast and dinner – as well as a complimentary game drive per day.
Start the Survey
Your share of R10 000 Uber rides
The most convenient way to get a move on!
Value: R100 x 10 (R1000 per winner)
After a long period of restricted movement, we're starting to get out and about again and what better way to do that than in the safety and comfort of an Uber. 10 lucky winners will get R100 off each of their next 10 trips.
For millions of South Africans, the Uber revolution has changed the way we look at personal transport and our footprint on the roads and the planet. And for thousands and thousands of drivers, it has offered a way to make a living, or supplement an income, that's made a real and meaningful difference in their and their families lives.
Which is why we say Vive la révolution!
Start the Survey
Get R50 off your next Uber Eats order
Everyone who takes the survey wins!
Value: R50
Getting your favourite meals delivered to your door more regularly is one of the few habits of a lockdown lifestyle that might well endure and thanks to Uber Eats.
We have more than R1 million in vouchers up for grabs because every single person who completes the survey will get R50 off their next Uber Eats order of more than R150. Simple as that. Yum.
Start the Survey
Big thanks to our prize sponsors for 2021